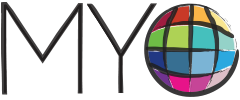 "Dear MY World Partner,
I am writing to personally thank you for joining forces with us last week for the Global Week of Action – your hard work has had a significant impact in increasing votes for MY World over the past few days. Bravo!
I am delighted to see the growing participation from many countries - especially Egypt, Brazil, Indonesia, Mexico, India and Argentina; well done to all the partners working in these countries. I would also like to particularly thank the Youth groups and UN partners for their dedication and commitment to this initiative.
 This past week welcomed the High-Level Panel meeting in Monrovia, Liberia during which key partners gathered to discuss the new Post 2015 framework as an input to the intergovernmental deliberations to come. You may find the official conference report at http://post2015.files.wordpress.com/2013/01/mw-report-monrovia-full....
 Encouragingly, we are seeing this engagement already take root across Africa where stakeholders from different backgrounds are participating in dialogue to identify the continent's development priorities. African Heads of State and Government are fully involved in the process and have instructed Pan African institutions, under the auspices of the African Union Commission, to develop an "African Common Position" on the post-2015 development agenda.
The momentum and energy is growing steadily. Please keep up the great work and, as we all well know, there is a lot of work to be done. So let us ensure that we continue to reach out to as many people as possible, make their voices count and 'mark' a difference!
Warm regards,
Olav Kjorven
Assistent Secretary General * Director Bureau of Development Policy 
UNDP
official conference report:
MY World is a global survey for citizens led by the United Nations and partners. It aims to capture people's voices, priorities and views; so that global leaders can be informed as they begin the process of defining the new development agenda for the world. Through creative online and offline methods, MY World asks individuals which six of sixteen
possible issues they think would make the most difference to their lives. The sixteen issues have been built up from the priorities expressed by poor people in research and polling exercises and cover the existing Millennium Development Goals (MDGs), plus issues relating to governance, security, environmental sustainability, jobs and infrastructure.
From now until 2015, the partners implementing MY World will aim to get as many people in as many countries as possible to be involved: citizens of all ages, genders and backgrounds, and particularly the world's poor and marginalized communities. The web version of MY World was launched in mid-December and has quickly picked up
pace in January. As of today, 183 countries have started to choose their priorities for a better world. More than 55% of those that have taken the survey are women. 124 partners, listed in the annex, have signed up to promote MY World to their members, including through offline methods. Work with the Nike Foundation will see MY World taken offline
into 15,000 villages in Rwanda. In India one of the largest civil society coalitions, Wada Na Todo Abhiyan, will help the survey reach 100,000 people. 
The mobile phone version of MY World, using texts and voice technology, will be launched soon in India. Discussions are also underway with mobile phone providers in Indonesia, Nigeria and the Philippines, and we will expand the mobile survey to at least another 15 countries over time.
The offline version of MY World is now being rolled out, with a survey involving a stratified sample of over 2,000 people already conducted in Liberia. Over the next three months, offline surveys will be taken forward in an additional 20 countries.This early report provides detailed results for the first comprehensive MY World survey, in Liberia, and preliminary results from the online survey.